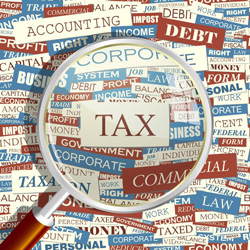 Are you looking for ways to save on business taxes this year? Here are five ways to reduce business taxes in 2016.
1. Reimburse Eligible Expenses
Employees and business owners should make sure they are reimbursed for all out of pocket expenses prior to year-end. Reimbursement of expenses to an individual under an accountable plan results in a tax deduction for the business and the reimbursement is non-taxable to the employee. The most common types of reimbursements include mileage, cell phone, meals and entertainment and home office expenses. Under an accountable plan, the individual must have adequate documentation supporting the reimbursement, such as a mileage log or receipts. Any amounts reimbursed or paid under a non-accountable plan could be subject to income taxes on the individual's tax return.