About Our Firm
Gordon, Keeter & Co. is one of the leading certified public accounting (CPA) firms in the Charlotte metropolitan area. Our firm specializes in business and personal tax preparation and general accounting services. We serve clients in a wide range of industries and professions. Even though we are located in Concord, NC and our clients are concentrated in the surrounding area, including Charlotte, Harrisburg and Kannapolis, we serve clients throughout the United States. We have staff who are QuickBooks Pro-Certified who know the ins-and-outs of one of the most popular accounting programs for small businesses.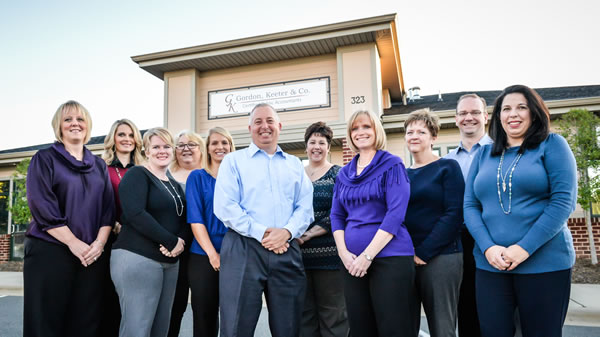 Formerly known as Newberry, Gordon & Shuford PA, we have been providing quality services in the region since 1992. Trust, reliability, and experience are the cornerstones of our firm and we prioritize getting to know our client's needs. When we know you, your business, your needs, and the environment in which you live and work, we can be at our creative, problem-solving best.
Gordon, Keeter & Co. is committed to knowing the law and ensuring that we are always up-to-date with changes in tax and accounting regulations that may impact your tax payment and projections and related management decisions.
In addition to our owners, the firm employs many highly trained CPAs and other accounting professionals who contribute valuable skills and experience.